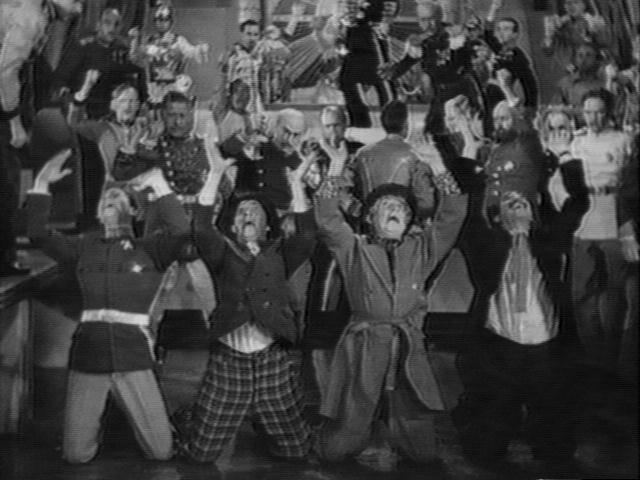 Why the deuce are they going to war?
What excuse? Who can know just what for?
Who needs rhyme or a reason
With high crimes and high treason
Plus, a truce is a low-ratings bore.
The four Marx Brothers whip up patriotic war fervor in Duck Soup (Leo McCarey; 1933).