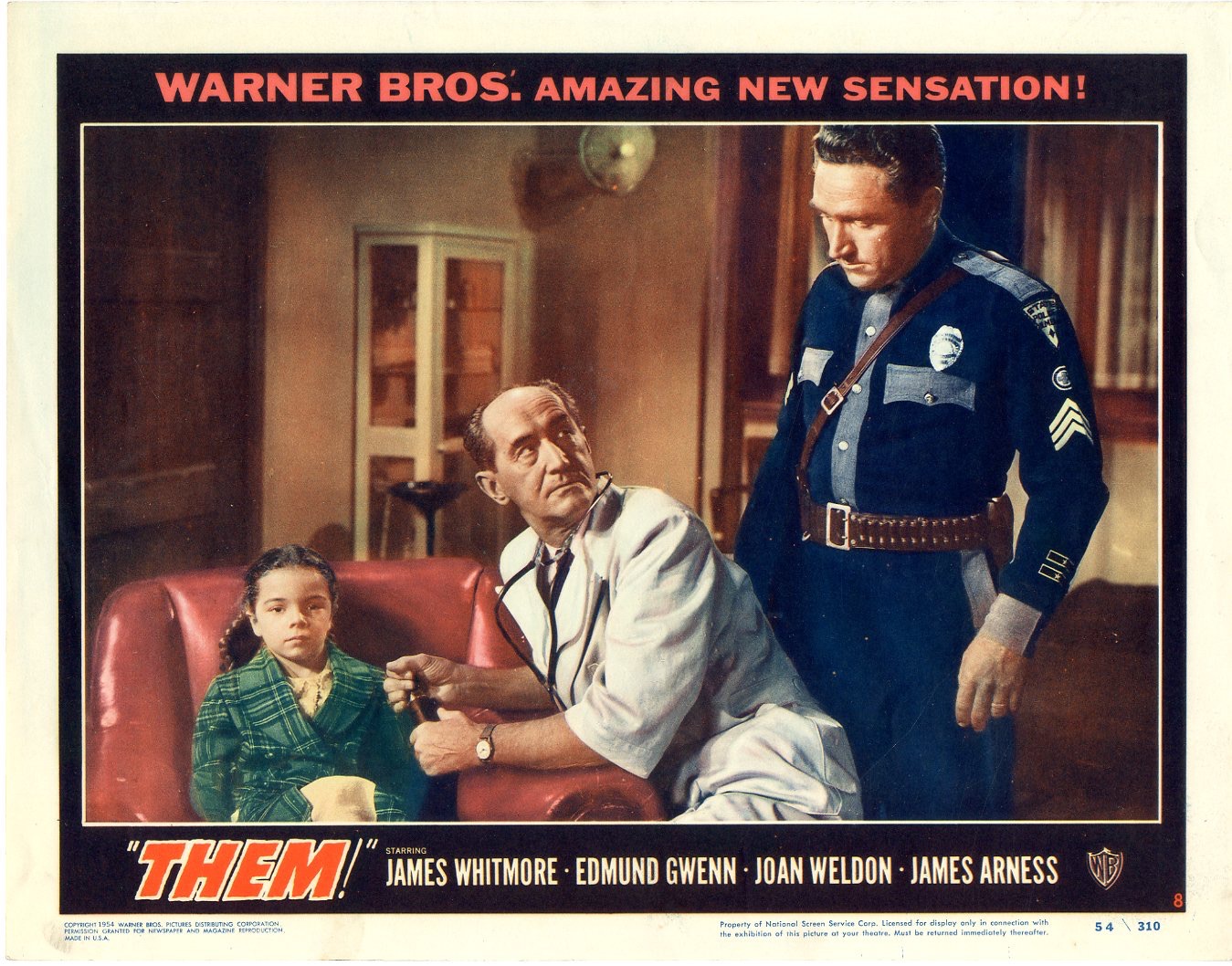 Of her fear there's no one to relieve her,
And few will be apt to believe her;
If she says Dad and Mum
Were by ants overcome
Straight into the nuthouse they'll heave her.
Paul Truster
Sandy Descher, Waldron Boyle, and James Whitmore in a lobby card from THEM! (Gordon Douglas; 1954).