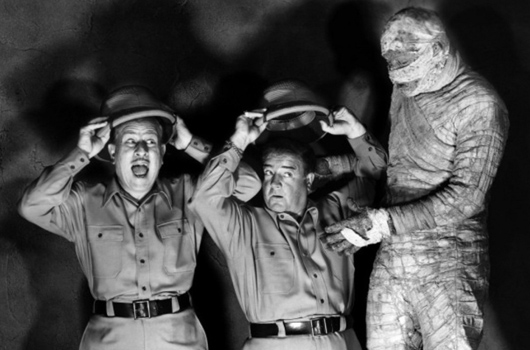 Dr. Zoomer's pet mummy ain't Kharis
Bud and Lou meet this crumb, he's called Klaris
And he's hiding his face
From abiding disgrace
For a movie this dumb will embarrass.
David Cairns
In Abbott and Costello Meet the Mummy (Charles Lamont; 1955), Kurt Katch played Dr. Gustav Zoomer, and stuntman Edwin (Eddie) Parker was Klaris, the Mummy. This was the last Mummy film made by Universal, as well as the last that Abbott and Costello made for the studio.

This post is part of the "Late Show" blogathon hosted by David Cairns and

Shadowplay

.

It's getting late!