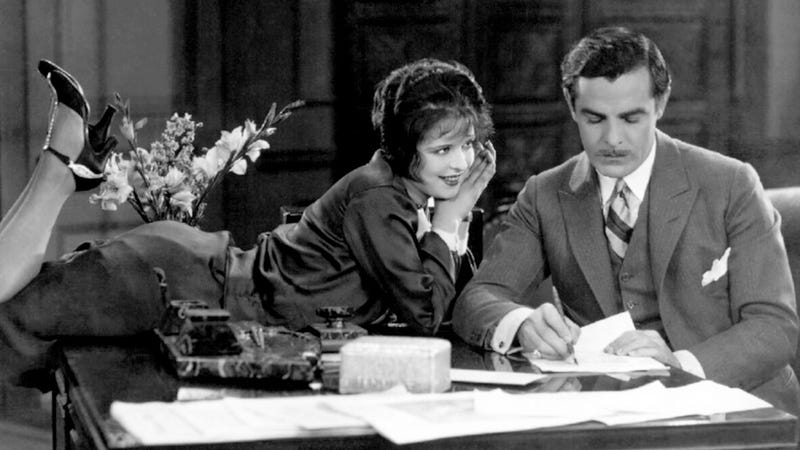 This shop girl is good, but ambitious
And maybe a bit too delicious.
Mistaken for bad,
She still gets her lad
When cleared in a manner propitious.
Donald B. Benson
Clara Bow and Antonio Moreno in "It" (Clarence G. Badger, Josef von Sternberg; 1927). Says Mr. Benson: Clara Bow targets a rich young man, but he thinks she's an unwed mother (her roommate has a baby; her marital status is kept fuzzy). Happy ending aside, it's implied unwed motherhood WOULD disqualify her from respectable marriage.