It's rotten and witless "suspense"
The plotting omits common sense
Though they shot it in color
It could not be much duller
Not a lot at such little expense.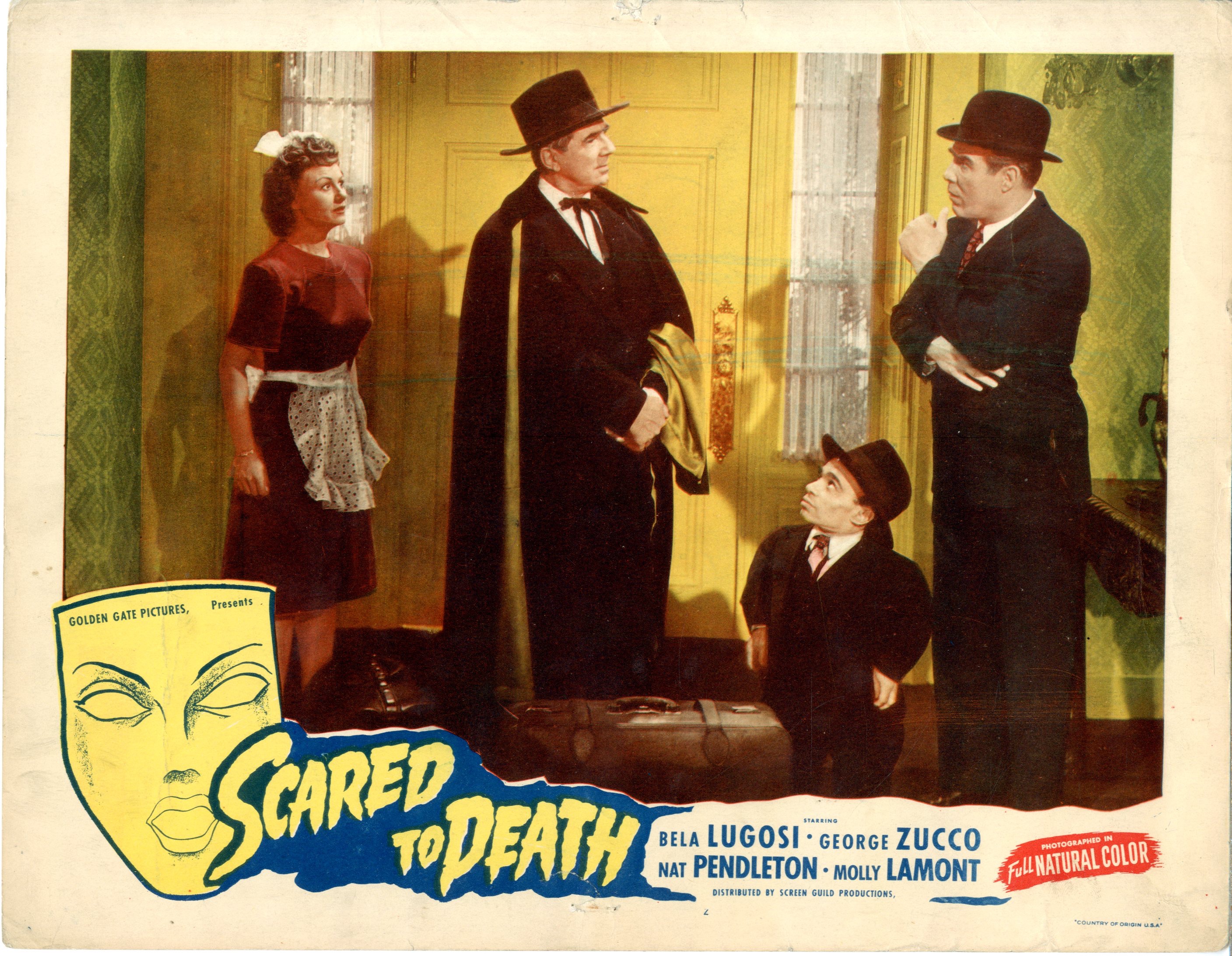 Lobby cards for
Scared to Death
(Christy Cabanne;1947).
Top
: Béla Lugosi, Molly Lamont;
Above
: Gladys Blake, Lugosi, Angelo Rossitto, and Nat Pendelton. One of only two color films with Lugosi, and the only one with him as a star. It's awful, but it does contain a few eerie visual bits, caught
here
. Title by nifty Donald B. Benson.