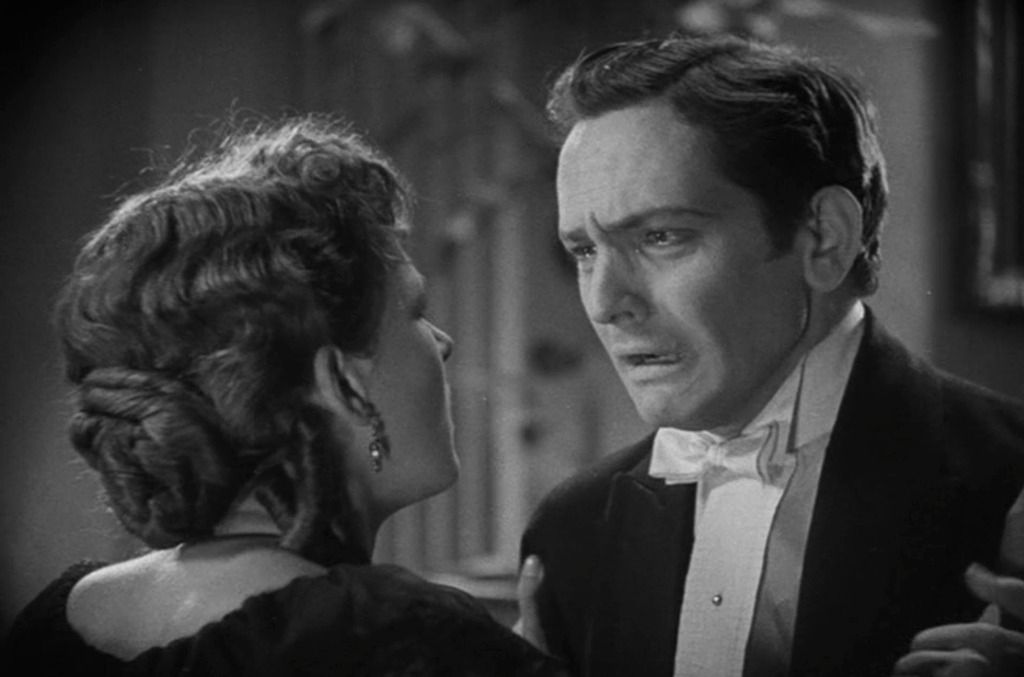 The ladies are tempting the doc
One's shady, unkempt in her frock
The other's a pippin
But he turns to a Crippen
A jaded, contemptible crock.
David Cairns
Fredric March is both Henry and Edward, better known as Dr. Jekyll and Mr. Hyde (Rouben Mamoulian; 1931). Rose Hobart is his fiancée Muriel Carew, the "pippin", meaning "

an excellent person or thing."

Hawley Harvey Crippen, known as Dr. Crippen, was a homeopath convicted of murdering his wife in 1910.